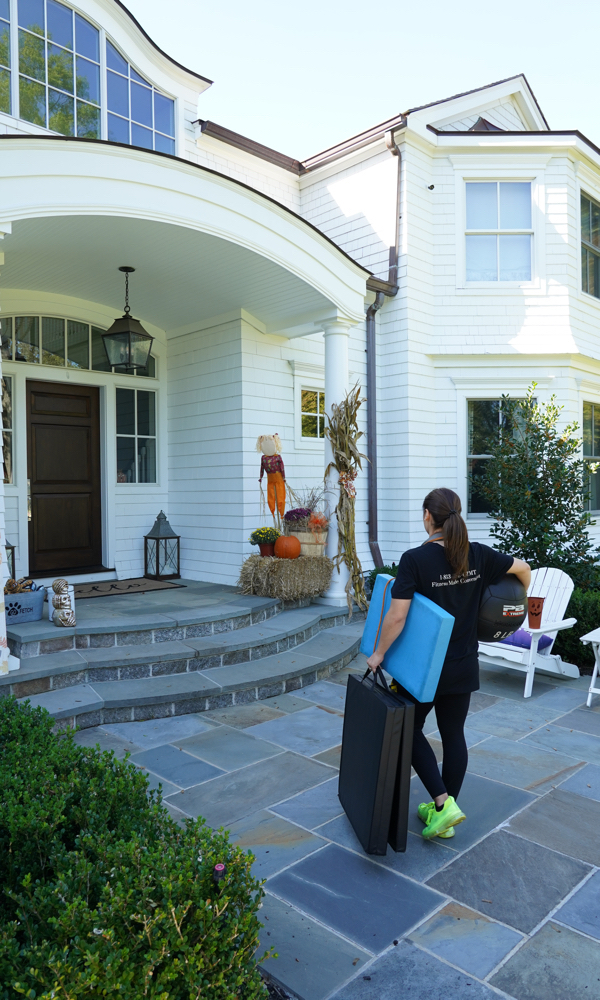 OTM Training
Frequently Asked Questions
What equipment do I need?
You need nothing! We bring it all to you.
Why use On the Marc Training instead of a gym?
On the Marc Training provides training in a comfortable environment. No intimidation, no waiting for a weight, and no membership fees. We bring the gym right to your doorstep.
How long are the sessions?
Each session last 45min- 60min
How many days recommended for optimal results?
Most On the Marc Training clients train 2-5 times a week depending on their fitness level and goals.
Do I train on the days On the Marc Training does not come?
We do recommend doing activity on the days On the Marc Training does not come to your house. Off day workouts are provide upon request.
Do you provide nutrition plans?
Yes, our Registered Dietitian can provide nutrition plans for a fee.
Will I always have the same trainer?
We will provide you with the trainer who will best fit your specific needs.
How long are the massage, FST, yoga and pilates sessions?
The Massages can either be 60min or 90min depending of preference.
The FST sessions last between 30 & 40 min.
Yoga & Pilates session are an hour long.
How many people can take part in massages, FST, pilates and yoga?
The Massage Therapy and FST one on one sessions.
The Yoga & Pilates can either be one on one or group session; with the largest group being Five on one with the specialist.
What ages do you train?
We train ages 6-93 years old.
Do we work out in the van?
No! We bring the equipment into your home, backyard, driveway, garage, or office space!
Where do you train out of if you don't have a physical location?
We train at our clients homes as well as corporate facilities, offices, or any luxury communities! We can train your staff and employees before or after work!
OTM Training
Corporate Memberships
Can you come to my place of work and offer a group workout to my coworkers?
Yes! We can come to your workplace and do a group workout prior to work, during lunch break or post work. 
What are the different membership options for at home fitness vs corporate fitness?
For at-home fitness, we offer Bronze, Silver, or Gold memberships, which is 4, 8, or 12 sessions.
For Corporate Memberships we offer, Silver, Gold, or Platinum memberships which is 8, 12, and or 16 sessions