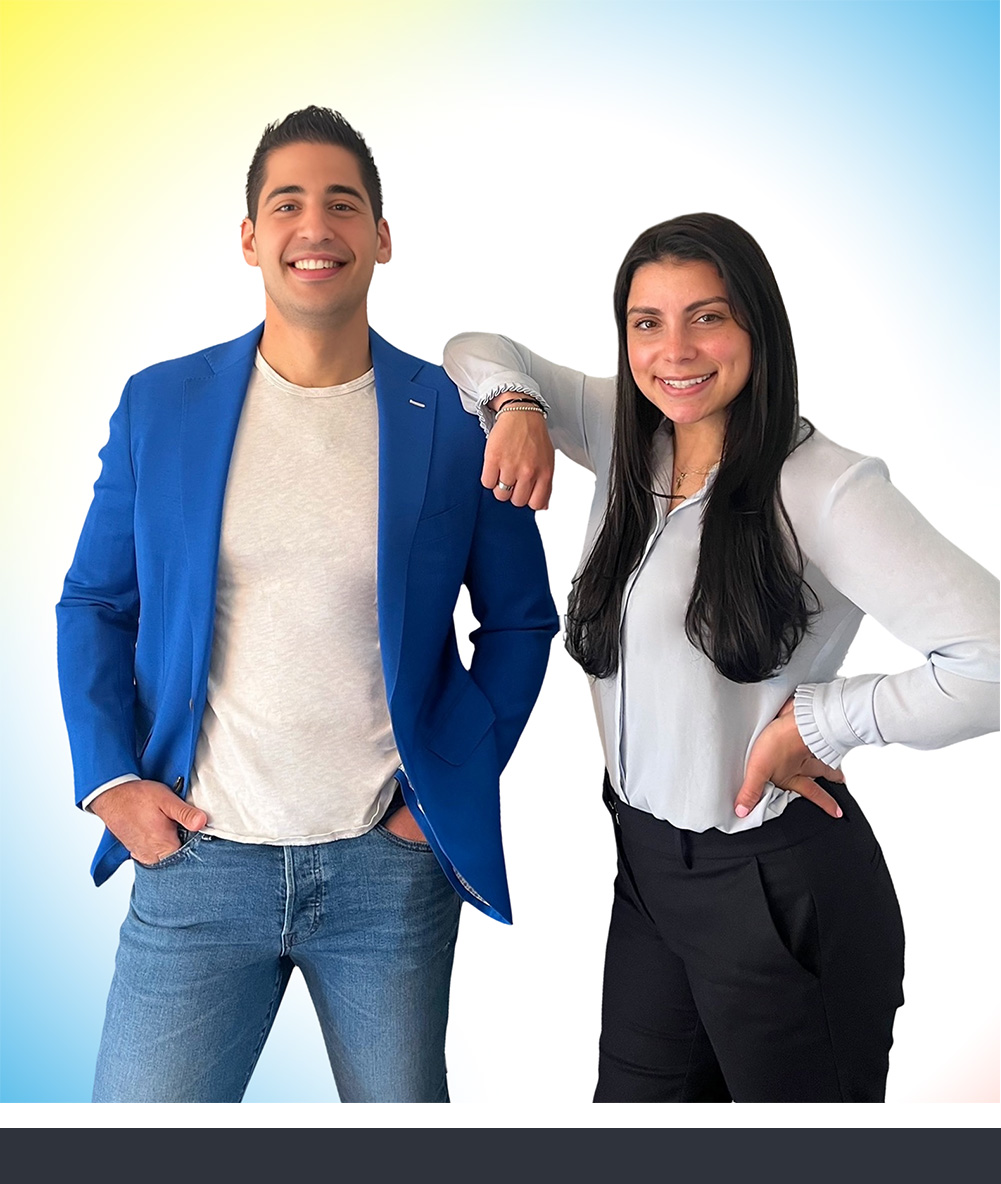 OTM Training
OUR FOUNDERS
Starting from a garage, the dream of helping people began over a decade ago. Our purpose has always been to help motivate and guide people to achieve their physical and mental goals through fitness. Our mission is to break the stigma that Wellness only consists of Yoga, Nutrition and Massage Therapy. We are here to show you the importance of fitness and how it can play a significant role in your daily life.
Adding a multidimensional fitness facet to employees is our goal. We take away the intimidation factor and we cater to any age & fitness level. With everyone always being "on the go" with hectic schedules and chaotic lifestyles, having fitness at your fingertips is something people lose sight of for a productive daily environment. Our personalized fitness programs and dedicated trainers can help you navigate the challenges of working from home, in the office, or a hybrid scenario to ensure you maintain a healthy work-life balance.
We promote a healthy lifestyle by providing meaningful and personalized training programs that are tailored to each individual's needs. We know that everyone is different and that's why we strive to create customized training plans. We have a wide range of services including: Interval Training Classes, Mindfulness, Desk Stretching, Yoga, Mat Pilates, Movement Prep, Physical Therapy Joint by Joint Approach, and more! We also cater to different levels such as beginner, intermediate and advanced. We even provide ongoing support and guidance to ensure that you are successful in reaching your goals.
We're passionate about helping our clients and we take pride in motivating each and every one of you to take steps to better your physical and mental health. Not only will you feel better, but we strive to prove that 61% of employees enrolled in their company's wellness program have reported a healthier lifestyle change. We believe that everyone should have access to high-quality training and we work hard to make that a reality. We are proud to be a part of the fitness community and we look forward to helping you reach your goals.
Thank you for choosing On The Marc Training,
Marc & Monique Buccellato
Founder & Co-Founder